Chimera in Ancient Greek is a composite being, a creature where different species meet inside one body as various bodily parts. But the original meaning of the word, as we already find it inside the Homeric Epics is the female goat.
The book Chimera (Kastaniotis: 2019) forms the second part of Phoebe's Giannisi work on ancient Greek animal-poetic identities, after her project and poetic book Tettix (2012). After the world of cicadas, the world of goats. Nomad shepherds, transhumance, geography, music. But also power and control, motherhood, the female beast and the sovereign.
Chimera poetically transfers a bibliographical and anthropological research in a goat pen, belonging to a family of Vlachs, a nomadic moving minority residing in Thessaly during winter and on the high mountains of Pindos during summer.
The book proposes a kind of chimeric polyphonic poetry, a female version of the etymology of the word tragedy, aegodia, a multiple poetic object that brings together different kinds of poetic materials inside one multiple text body.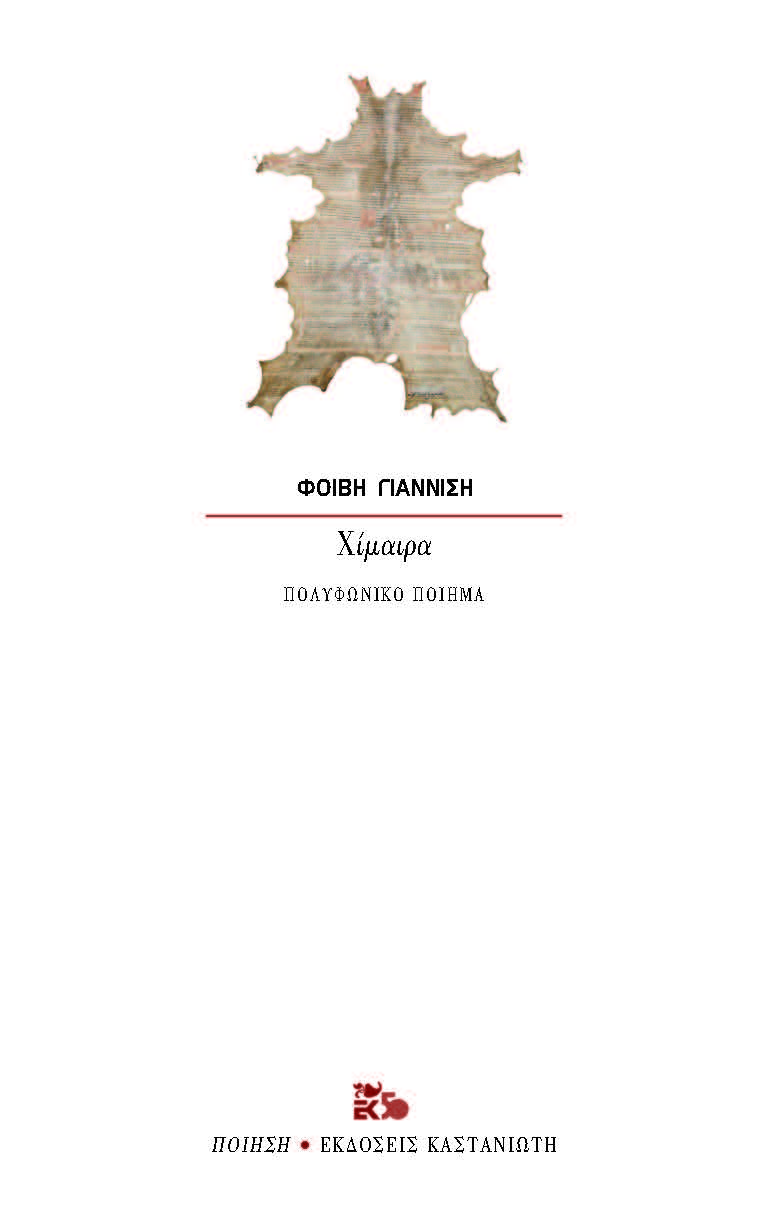 https://www.kastaniotis.com/book/978-960-03-6573-3
"Chimera" was short-listed for the Greek State LIterature Prize for Poetry.
Reviews
https://www.kathimerini.gr/1044682/article/politismos/vivlio/meta-thn-tragwdia-kairos-gia-aigwdia
https://www.tanea.gr/print/2019/08/03/lifearts/to-poiima-os-pedio-drasis/
https://www.tanea.gr/print/2019/09/17/interviews/exei-simasia-kai-cro-ixos-mesa-sto-poiima/
https://www.oanagnostis.gr/quot-aigodia-quot-sta-oria-epistimis-kai-technis-tis-varvaras-royssoy/